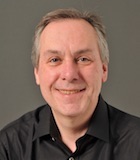 "A gentle and unassuming
man with an obvious love
of animals.
– Kate, Ross-on-Wye, UK"
Read more of my
testimonials
Contact me at:
cliverj@mac.com
T: +44 7956 942980
Skype: cliverj2
Leave your pets and home in safe hands
Welcome to the online home of Rev. Clive Johnson, home- and pet-sitter. I've set up this little site to allow folks who might wish to entrust the care of their homes and pets to me to watch a short, five minute video in which I introduce myself 'in the flesh.' To watch the video, please just click the 'play' button below.
To get in touch with me via email, telephone or Skype, please contact me by email, phone, or Skype:
Email: cliverj@mac.com
Telephone: +44 7956 942980
Skype: cliverj2
You might also like to print or download my one-page profile by clicking here, and can view some of the public testimonials left for me on the house-sitting websites TrustedHousesitters.com and MindMyHouse.com here.
If you require a home-/pet-sit agreement and/or a security bond agreement against any damages caused during a house-sit, the template downloadable here might be useful. This is a Microsoft Word document, based on the model used by MindMyHouse.com. As an alternative to this full agreement, you may prefer that I sign this list of promises as an assurance of my commitments to caring for your home and pets. This check-list of items that you might want to refer to when initially speaking to me and handing over the care of your home/pets to me or any other home-sitter might also be useful.
Please note that I usually make a small charge for my services, and can often be booked up for some months ahead. I mainly travel in the UK, Europe and the USA (where I travel usually a couple of times each year) – the main considerations being the cost of getting to and from where you are, the time you are away, and whether I can bring my car/need access to a car for occasional shopping trips, etc. (obviously, not a problem in most towns and cities!).